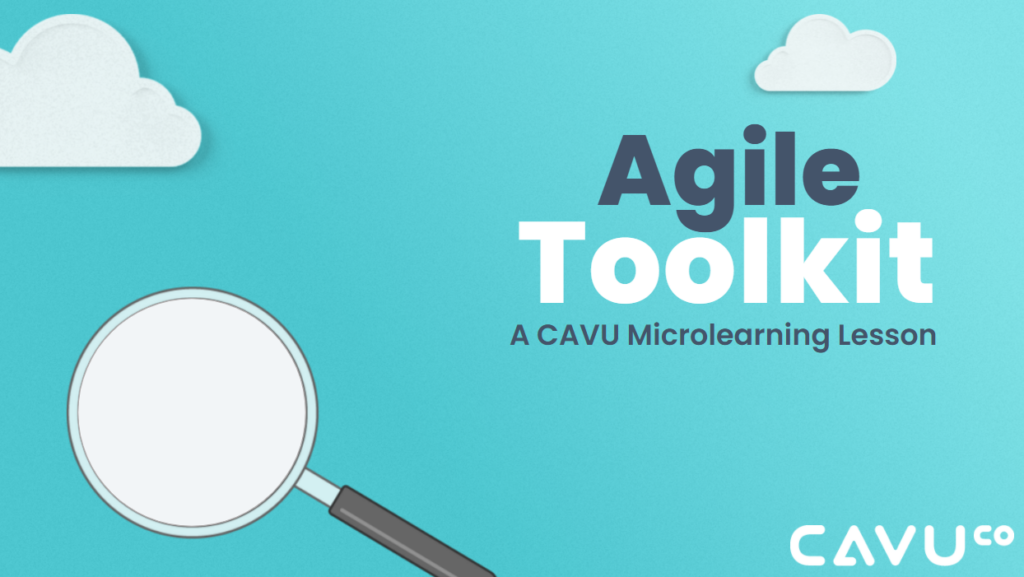 New Microlearning Lesson at CAVU – Agile Toolkit
One of the most frequently used tools of Scrum Teams at CAVU is the Agile Toolkit. The Agile Toolkit is used to track the fundamental metrics in your Scrum Team. By using this tool, Scrum Masters can calculate capacity, velocity, and even store your happiness data. With this Microlearning you will also receive a blank Agile Toolkit template to use with your own team as our instructors walk you through how to use it.
Want to learn more about The Agile Toolkit? Check out our latest Microlearning lesson here.
CAVU's Microlearning episodes are designed to give you an overview in less than 20 minutes. If you'd like to learn more about the individual items in our Microlearning series, you can visit our Microlearning Directory blog post or visit the course pages on our website.
CAVU members will see the Agile Toolkit available in your courses list. As always, our Microlearning episodes are free!