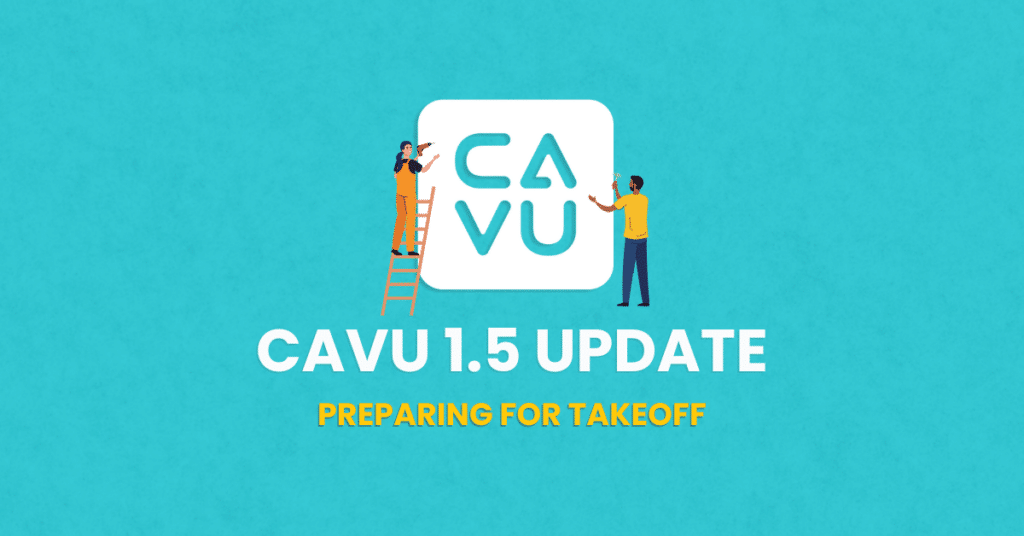 Let's get ready to updaaaaaate! CAVU 1.5 is almost here!
We are so thankful for everyone's patience, understanding, and continued support while we have invested in this upgrade process. We are committed to ensuring you have a smooth transition in your career development progress at CAVU.
CAVU's support team will be available to assist you with any issues during and after the platform upgrade is complete. We encourage you to reach out with any questions at tower@cavu.co.
What should you expect from CAVU 1.5?
Enhanced Experiences
The CAVU 1.5 platform upgrade is designed to improve your experience. We are making it easier for you to access Agile and Scrum training. We're also adding new features – from interactive learning activities to practice exams. These enhancements will make your learning journey more enjoyable. We know when you enjoy learning, you retain more knowledge.
Improved Accessibility
Using assistive technology to help you with your learning journey? CAVU 1.5 improves upon our commitment to accessibility. We're also adding enhanced mobile compatibility so you can learn anywhere.
Increased Opportunities
We're offering more comprehensive training materials and a better learning experience. CAVU is committed to helping you advance your career in the Agile and Scrum field. With CAVU 1.5, you'll now have access to additional resources to facilitate your career growth.
What does this mean for you?
Since we also updated platform security, you will need to reset your password the first time you log in to the upgraded platform. Don't worry – you don't have to do this yet. When the new platform is released in June, you will receive an email with clear instructions to guide you through the password reset process.
Once you log in, you'll see a few differences in CAVU 1.5. One thing you may notice immediately is your previous progress in our on-demand courses. Unfortunately, we have a few technical limitations that may prevent your progress from automatically transferring. However, getting that updated is just a message away! Reach out to our transition team via the platform or email (tower@cavu.co) to request your progress update.
Our goal is to ensure minimal disruption to your learning journey as we transition to CAVU 1.5.
As always, we are here to answer your questions. We hope you will be as excited about CAVU 1.5 as we are!
We can't wait to see you in CAVU 1.5!