Can you create twice the value in half the time at scale?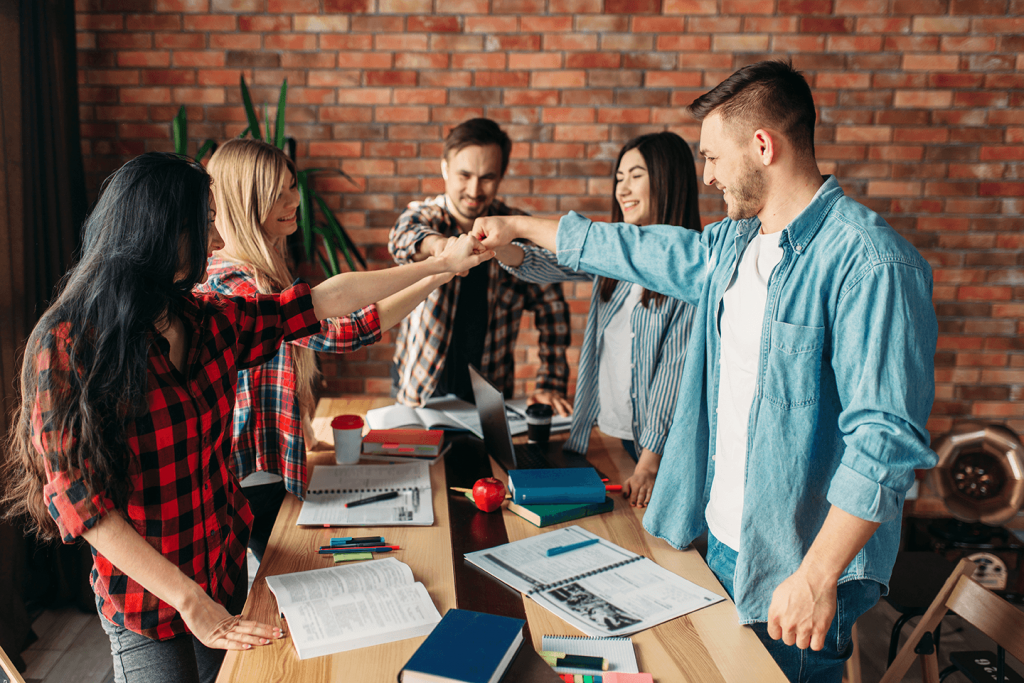 It's a bold claim…follow this simple to learn the process and you can create twice the work/value in half the time.
In 2014, Dr. Jeff Sutherland released his book titled "Scrum: The Art of Doing Twice the Work in Half the Time". This book detailed the creation of the Scrum methodology, an Agile approach to building "stuff." This groundbreaking process helps teams see huge improvement through simple, easy to implement steps.
But what happens when the work you're doing requires more than one team? The Scrum Guide is helpful in working with individual teams, but it is silent on how to scale the scrum process across multiple teams. That's where [email protected] comes in, and is why I spent 5 days in Boston, MA, learning from the co-creator of Scrum, Jeff Sutherland, himself.
[email protected] is a framework for scaling scrum that is radically simple and uses scrum to scale scrum.
Basically, [email protected] is JUST SCRUM!
This simple framework allows for infinite scalability by establishing easy to repeat patterns and a decision making framework that allows organizations to quickly get inside their competitors OODA Loop (Observe, Orient, Decide, Act) and respond quicker and create more value than other frameworks.
[email protected] focuses first on getting really good at Scrum. It uses guidance from the Scrum Patterns and Language of Practice (ScrumPLOP.org) to provide guidance on how to improve your team's performance within the Scrum framework. Once the individual Scrum implementation is going well, [email protected] provides a set of patterns that help organizations decompose large amounts of work into as many teams as is needed, and gives a platform for those teams to stay connected.
You're going to hear a lot more from me in the coming days/months, but, for now, this focus on [email protected] using Scrum to scale Scrum is the key take away. If you want to learn more, watch this quick video from Dr. Sutherland discussing the [email protected] value proposition.
Why did we get certified
Every one of our coaching clients is scaling Scrum.
They have multiple teams that need to interact, and part of our job is helping those teams effectively communicate and release great products. We've learned and applied scaling principles from a variety of sources (LeSS, SAFe, and others), but we had not focused on one specific framework until we learned about [email protected]
After exploring the history and why behind [email protected], it became a clear leader in our mind as it provides a highly effective, and proven approach to large enterprise projects, without a lot of unneeded bloat and techniques that just aren't needed.
Coupling that with the fact that the [email protected] community is a growing and strong community of people that are genuinely interested in helping others, and this became a clear path for Sigao.
What does that mean for our customers?
Getting better at coaching means learning from others, and synthesizing that knowledge in a way that our clients can benefit from it. So, first and foremost, we are better at our job because we've been sharpened by other leaders in the industry.
On a practical point, we will start offering [email protected] Practitioner Certification courses later this year. This means that you can learn how to effectively scale your Scrum organization with Minimal Viable Bureaucracy!
This training effectively augments our current coaching and transformation toolbox and is going to improve our team's ability to offer the best Agile transformation and Development Life-cycle training possible.