Agile is an Infinite Game
Thoughts from Day 1 of Agile 2022
CAVU's CEO Chris Sims is attending Agile 2022 this week and we're sharing his thoughts on what he's learning while there. Stay tuned to for a special edition of CAVU's 16th Minute podcast next month where Chris and our host Rebecca Dobrinski will chat further about Agile 2022.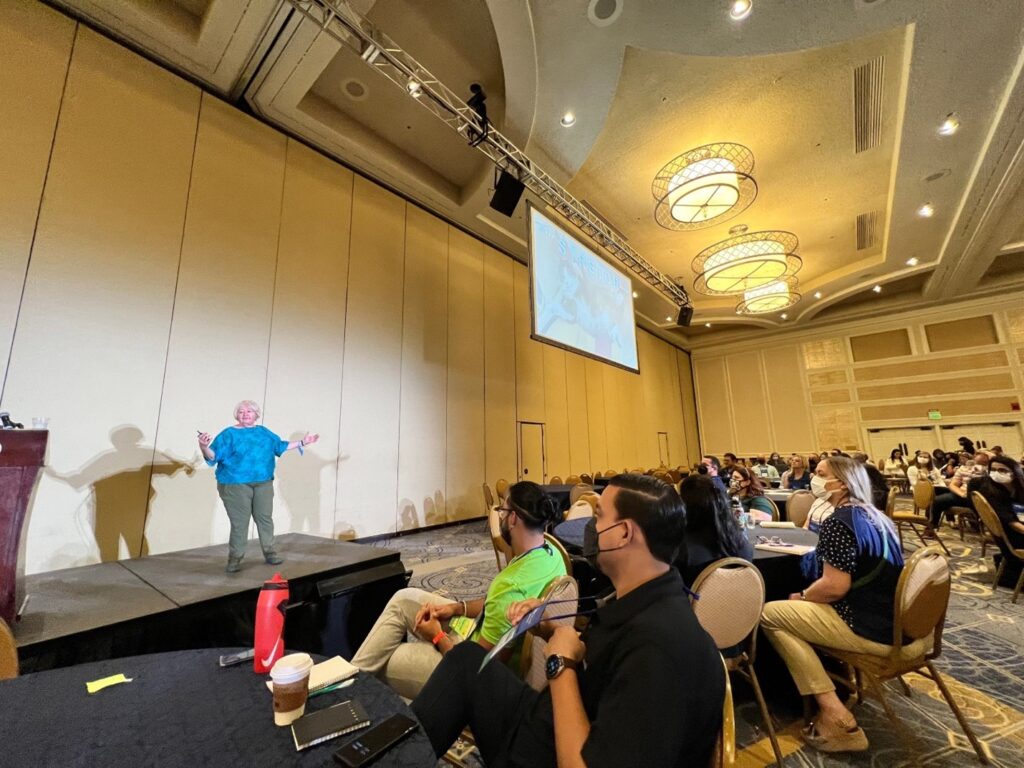 Much of the first day's topics were all about "games".
While we often see games incorporated into team launches and retrospectives, ultimately Agile is an infinite game of strategy, leadership, and solving human problems.
Diana Larsen brought this home when she opened day one with her talk on "Evolving Agile: The Game We Design Together". When you are "playing" the Agile game, what exactly are you doing? First, everyone who plays, plays freely and no one plays a game alone (James Carse, Finite and Infinite Games). So you need to understand if your game is finite or infinite.
Finite games, of course, are when someone wins and the game ends – think of all the board games you played as a kid. There was always a winner. But when you have an Infinite game, the goal isn't to win it is to continue playing the game. Everyone agrees on how to continue the game and this provides a sense of wholeness, a paradox of joyful playfulness, and demonstrates the dramatic nature of strength dynamics.
Infinite games are ones we design together over time. Players explore new boundaries and they begin to form consensus on what to add to the rules. This is, of course, how Agile has evolved over the years – and how work has evolved from industrialization through work efficiency and productivity studies, and beyond. And when the rules of the game change over time, new possibilities emerge.
We looked at the Agile Manifesto and examined how these principles are observed in our own organizations. Then we did short, personal retros through AMP-OM (Agile Manifesto Principles as Objective Measures).
Observation: What objective facts do you see in your ratings?
Reflective: What subjective responses do you experience?
Interpretative: What is significant about the facts and your responses?
Decisive: What do you resolve about future action?
How can you make it as easy as possible to make that move?
Ultimately, though, we must remember that we're all in this together and we can move forward together. Think about what game YOU want to play. You can't play them all, but don't get into a holy war over them. What version do you play now? What learning quest have you arrived with? What's the next evolution step you want to explore? You can always change your mind…continue to play and don't set things in stone…use your stickies!