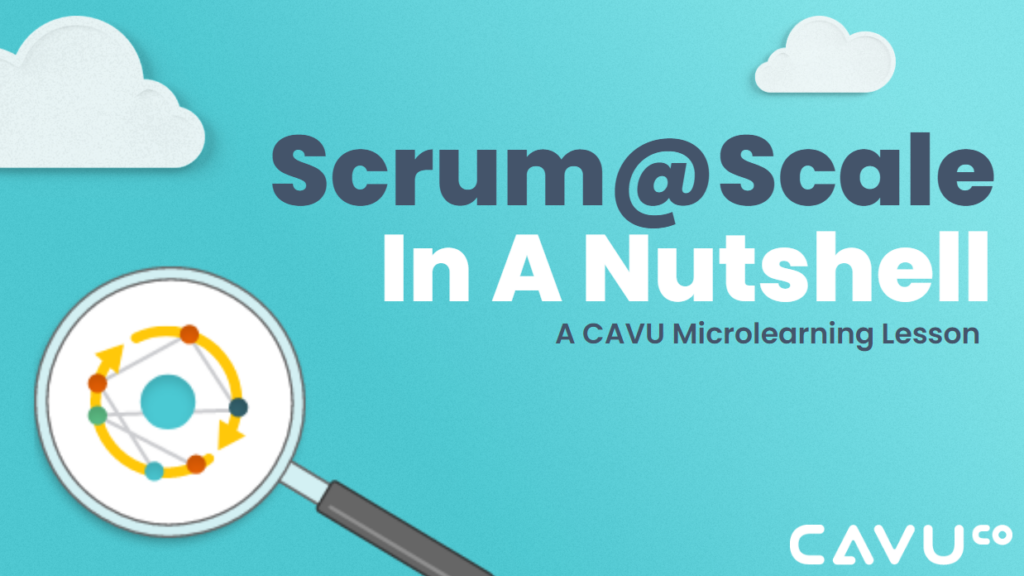 New Course Just Dropped! Scrum@Scale in a Nutshell now available
New Microlearning Available!
Today we released a new microlearning opportunity at CAVU!
Want to learn more about Scrum@Scale? Check out our latest Microlearning lesson – Scrum@Scale in a Nutshell.
Scrum@Scale is a framework designed to help multiple Scrum teams in an organization work better together and scale their work. Scrum@Scale helps navigate cross-team dependencies, duplication of work, and communication. It can help your organization scale their existing business agility and focus multiple teams of Scrum teams be more effective.
CAVU's Microlearning episodes are designed to give you an overview in less than 20 minutes. If you'd like to learn more about the individual items in our Microlearning series, you can visit our Microlearning Directory blog post or visit the course pages on our website.
CAVU members will see the Scrum@Scale in a Nutshell available in your courses list. As always, our microlearning episodes are free.