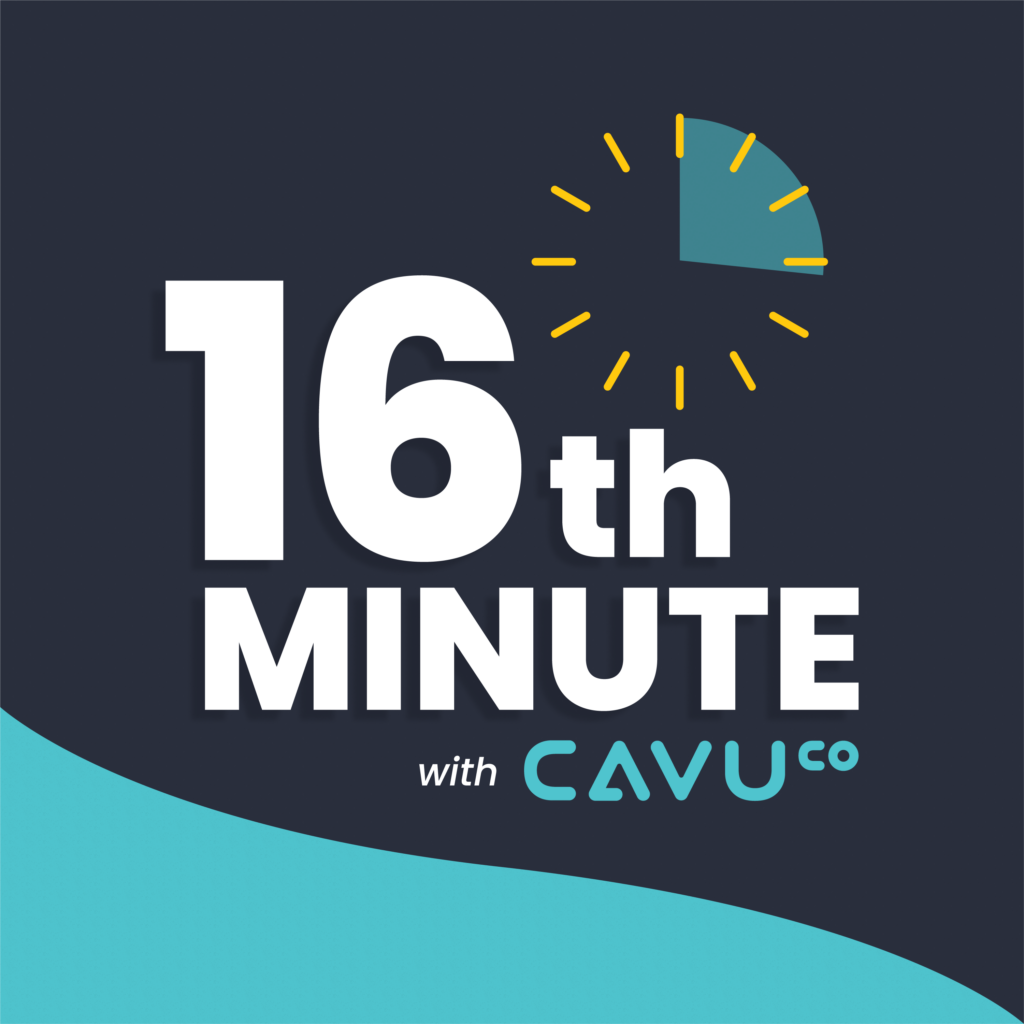 Do you have anything for 16th Minute? 
Do you have anything for 16th Minute?
This is a question our teams at CAVU ask each other during our Daily Scrum. 
At CAVU, we use the term "16th Minute" for topics that come up during our 15-minute Daily Scrum but need more of a discussion. So, it seemed only natural that we named our podcast after the 16th Minute concept. 
Our first episode, "What is CAVU?", features CAVU CEO Chris Sims. Chris will be chatting about what CAVU is doing to help change the way we view and engage with professional development, as well as some of the ways we see CAVU evolving in the future. Episode 1 premieres on Friday, May 20. 
For our second episode, scheduled for June 3, our Customer Success Manager Christina Smith will join us to talk more about our Flight Crew program and how this group of members are helping us shape how our content is created and viewed.  
Future episodes include elevator pitches, various Scrum topics and their applications, leadership, and exciting new things happening at CAVU. We'll also feature interviews with thought leaders and share our thoughts on things we're discussing and reading as CAVU grows. 
"We're excited about bringing another learning opportunity to our CAVU community. Podcasts are a convenient way to become familiar with new ideas," Sims explained. "This is yet another way we can meet our learners where they are and provide additional variety to how people grow their careers." 
The CAVU 16th Minute podcast is brought to you by CAVU Benefit Corporation. The 16thMinute is hosted by Content Product Owner and Chief Content Officer, Rebecca Dobrinski, and is produced by Millissa Blanchard. Audio production is done by Sam Dunne. The logo was created by Melissa Crochet. And our resident Scrum Master Mateo Antelo keeps us all in line so we can bring you these episodes.